Elixir
Tiburon Art Festival
8-23-09
Feng Shui Ceremony
Building the Altar


Once the rebellion had been quelled, we lay out our supplies and got to work...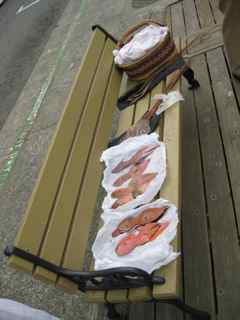 The ground was set right on the boardwalk with a large rectangle of grey felt.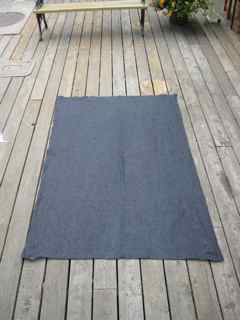 Next came Elizabeth Seymour's wonderful spiral galaxy in copper. I used a lot of copper in this installation because even though it is a metal, is has a lot of Fire, Yang and conductivity....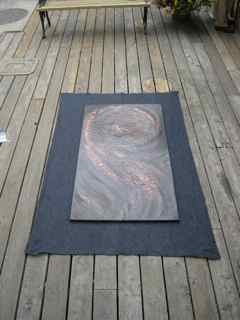 Then we aligned 2-dimensional copper goddesses in the 8 directions around the altar space...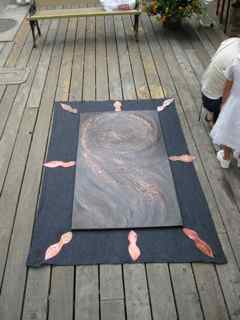 Followed by making 2 pyramids of eight railroad spikes in the West...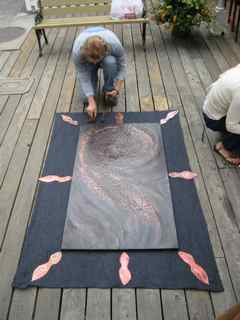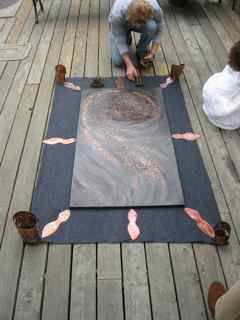 Then we:

1) Concentrated the copper goddesses in the East.

2) Added two fresh goddesses to create the image of two upturned and beseeching hands at the Eastern portal of the altar.

3) Replaced the 2-dimensional copper goddesses with 3-dimensional copper 'Spirals of Time' in the 8 directions.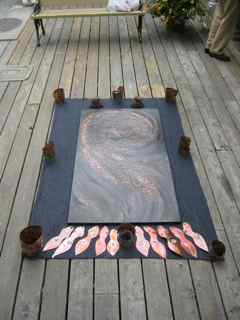 Next, our youngest feng shui team member Tara Mini placed vials of sacred spring water from various locations around the Earth in the Northern portal...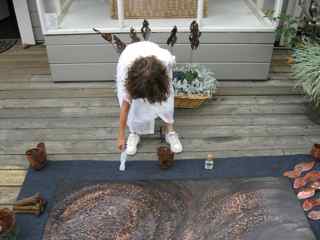 Then came the placement of the piggy bank in the Southwest corner of the altar...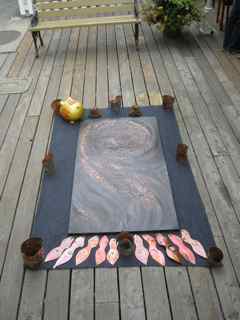 And the struggle for space that ensued between the piggy bank and one of the spirals of time. This embodied epic mythical tensions between time, money and savings. We added 24 metallic butterflies to the scene to assist with this transformation...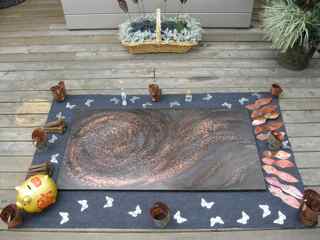 Into a fully prepared altar space.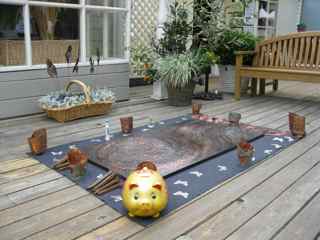 On to the Watercolors!

Elixir's Feng Shui Gallery